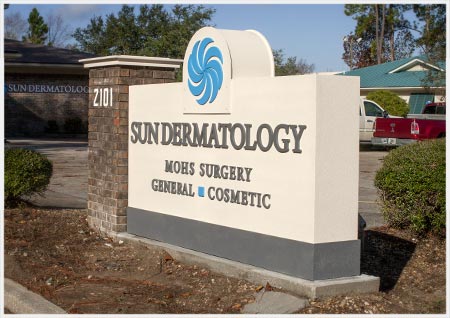 Contact Us
Whether you are looking for a cosmetic treatment to feel and look younger or are concerned about damage to your skin from the sun, the staff and providers at Sun Dermatology are here for you. If you have any questions about any of our procedures or concerns about your skin and would like to schedule a consultation, please do not hesitate to contact us. One of our helpful staff members will get back with you very soon.
Please submit any general questions you may have via the form below. One of the staff members from Sun Dermatology will be happy to follow up with you within the next 48 hours.

Sun Dermatology Is a Proud Member of the American Medical Association, American College of Mohs Surgery, the American Academy of Dermatology and the American Society of Dermatologic Surgery.
Sun Dermatology is not affiliated with Sun Pharma, or Sun Pharmaceutical, Inc
Copyright 2016 Sun Dermatology, Panama City, Florida. All Rights Reserved | site: BGFX