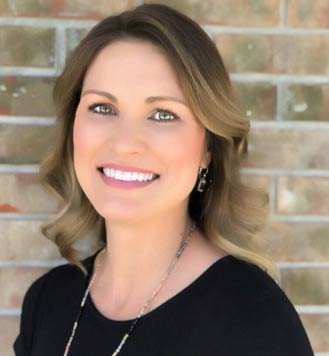 Licensed Aesthetician in Panama City, Florida
Sun Dermatology in Panama City is proud to announce the addition of Licensed Aesthetician, Jennifer Rowe. Jennifer's expertise broadens the wide range of treatments currently provided by Sun Dermatology. Jennifer will examine your skin and create a personalized skin care regimen that will make your skin healthier and more vibrant. You and your skin will leave feeling nourished, revitalized and rejuvenated.
A complimentary consultation with our Aesthetician will precede your treatment.
For more information, details on our introductory pricing or to schedule a consultation with Jennifer contact us online or call us direct at 850.215.3612
Sun Derm Signature Facelift
Vitamin C and fruit enzymes blended in an organic aloe vera base visibly reduce redness and brighten the skin while hyaluronic acid provides superior hydration  –  $145
Skin type indications: Redness-prone, dry/dehydrated, smoker's skin, tired/dull, post-microdermabrasion, oily/acne

Lightening Lift
Lactic acid blended with kojic acid and a cocktail of brightening agents to reduce all forms of pigmentation. – $110
Skin type indications: Pigmentation, aging, dry/dehydrated, uneven skin tone, age spots, redness-prone
Wrinkle Lift
Ultra-resurfacing blend of glycolic acid combined with retinol to visibly reduce the appearance of fine lines and wrinkles. – $200
Skin type indications: Aging, wrinkles, rough complexion, uneven skin tone, smokers' skin, tired/dull skin, oily/acne

Perfection Lift
This distinct blend of active exfoliants works synergistically to visibly reduce the appearance of fine lines, correct uneven skin tone, smooth rough texture and reduce acne blemishes. – $120
Skin type indications: Aging, pigmentation, acne

Facials
Sun Derm Signature Illuminating Facial
This Luxurious treatment diminishes dark spots by utilizing the latest innovations in lightening and exfoliating technologies. Skin tone is instantly improved providing a glowing, radiant complexion. – $85

Be Clear Purifying Facial
Say bye-bye to breakouts! This purifying facial treatment combines powerful antibacterial ingredients with soothing botanicals to fight all grades of acne without irritating delicate skin. – $70

Anti-Aging Facial
After just one treatment you'll know why Vitamin C is a must-have anti-aging ingredient. This rejuvenating treatment lightens, brightens, and tightens the skin while soothing botanicals reduce redness and add vital hydration. – $75

Purifying Back Treatment
Breakouts aren't limited to the skin on your face. This clinical treatment combines exfoliation with antibacterial salicylic acid and anti-inflammatory botanicals to heal breakouts on the back. – $80
Treatments
Diamond Tip Microdermabrasion
This exfoliating treatment uses a diamond tip wand to remove the outer most layer of dead skin cells. Microderm softens fine lines and wrinkles, helps to smooth coarsely textured skin, decreases the appearance of shallow scars, decreases pore size, and reduces superficial hyper-pigmentation, also known as age spots. Microdermabrasion also makes it easier for high-tech serums and skin care products to penetrate into the deeper layers of the skin. – $85

Dermaplaning
This treatment uses a small blade to remove the dead layer of cells and the superficial hair on the outer surface of your skin. This technique exfoliates your face leaving you with smooth and glowing skin in only one session. Products penetrate deeper and makeup goes on flawlessly. – $50

Packages
Ask About Our Package Pricing!

Enhancement Treatments
Microdermabrasion – $50
Dermaplane – $25
Extractions – $25
Massage Décolleté and Hands – $15
For more information on the Aesthetician here at SunDerm or to schedule an appointment with Jennifer, contact the offices today.
Please submit any general questions you may have via the form below. One of the staff members from Sun Dermatology will be happy to follow up with you within the next 48 hours.

Sun Dermatology Is a Proud Member of the American Medical Association, American College of Mohs Surgery, the American Academy of Dermatology and the American Society of Dermatologic Surgery.
Sun Dermatology is not affiliated with Sun Pharma, or Sun Pharmaceutical, Inc
Copyright 2016 Sun Dermatology, Panama City, Florida. All Rights Reserved | site: BGFX